About us
You and I love pizza; everybody definitely loves pizza! At Pizza Pizzaz, you will be delighted by our Pizza variety. We are located at 135A Goodwood rd, Goodwood SA, and we serve both pickup and delivery services for all days of the week. Our wide array of dishes includes Meal Deals, Half 'n' Half, Pizza Menu, Pasta, Meat & Chicken, Seafood, Sides Dishes, Desserts and Beverages. We serve Manhattan, Hawaiian, Australian, Maryland, Margarita, Mexican, Byblos, Meatlovers, Pizzaz, BBQ Chicken, Vegetarian, Capriciosa, Chef Special and many more. Click on the Order Online button now for a full list of special and delicious dishes.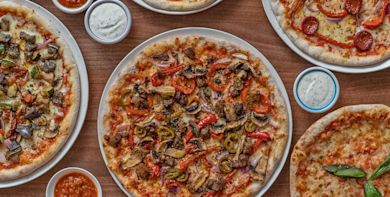 Reviews
Stewart
"Order from Pizza Pizzaz. You wont be disappointed! :-)"
2/02/2020
Stewart
"Always excellent food and service!"
30/01/2020